New Full-Length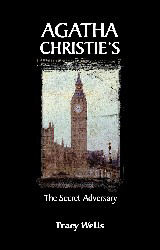 Agatha Christie's The Secret Adversary
Adapted by Tracy Wells
MYSTERY. WWI has ended and Tommy, a former soldier, and Tuppence, a former Army nurse, have been hired by a British Intelligence agent to find a missing American woman, recover an important treaty, and discover the true identity of the mysterious "Mr. Brown." While on the trail, the intrepid duo becomes enmeshed in a thrilling adventure filled with intrigue, deception, double-crossing, and harrowing escapes as they pursue their elusive secret adversary.

Need Help?
We're here to help you select the perfect play for your needs. Just email us with your cast/production requirements (type of play, length of play, cast breakdown), and we will be happy to help you narrow down your choices and steer you in the right direction.
We've moved!
We have relocated our offices to Rapid City, SD.
Please make note of our new contact info:
Big Dog/Norman Maine Publishing, LLC
PO Box 1401, Rapid City, SD 57709
605-791-0186 (fax)
Mon-Fri 10 a.m.-4 p.m. (Mountain time)
New Full-Length
By Eddie McPherson
COMEDY. Even though her boyfriend is good looking, a law school graduate, and has a wonderful job, he has one major flaw and Ally is terrified to tell her parents what it is. Ally's parents finally get to meet her mysterious boyfriend and uncover the vile, ugly truth: Not only is he not a fan of their beloved sports team, he roots for the rival team! Then when he proposes to Ally, all heck breaks loose as more family secrets and even a family curse are revealed.
New One-Act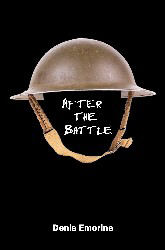 By Denis Emorine
DRAMA. After a major battle, only three soldiers survive. To pass the time, one soldier proposes that they play "The Last Survivor Game" in which they all draw straws, and the one with the shortest straw has the right to kill the other two. The other two soldiers think that their fellow comrade is either joking or has gone mad, but they soon realize they have no choice but to play the game if they are to survive.
Short Plays
Check out our new Short Plays category. Mix and match short plays and monologues to make your own show! Short plays or monologues can be purchased individually from any of our play collections. Royalties for individual short plays are just $20 per performance and single monologues are just $10 per performance.